BREAKING NEWS FROM FREEDOM'S FRONT LINE
December update:
new video trailer - Arresting Opinions
Töben wins London court case:
click here for Lady Renouf's earlier report
(including two new videos)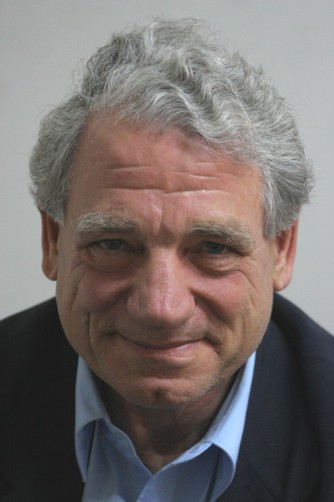 Töben arrested: letters to
Australian High Commissioner
Töben backed by Liberal Democrat MP
+ new article by Chris Huhne MP
German-Australian revisionist Dr. Fredrick Töben was arrested at London's Heathrow Airport on 1st October, seized from a plane while in transit from the U.S.A. to Dubai.
Dr. Töben is being held under a European Arrest Warrant, in direct contravention of pledges made by British government ministers when the EAW system was being introduced.
If extradited to Germany (for an alleged 'crime' which is no offence under U.K. law) Dr. Töben faces a possible five year jail sentence.
After hearing of Dr. Töben's arrest, and that he was at first representing himself, Lady Renouf arranged for specialist extradition lawyers (solicitor Kevin Lowry-Mullins and barrister Ben Watson) to take on this historic case.
On 3rd October the first day of the case ended with a date being set for a bail hearing the following Friday (10th October). It is then expected that further trial hearings will take place on 17th October and 11th November.
A unique ten minute video report made by Telling Films at London's Horseferry Road court - including interviews with Dr. Töben's solicitor Kevin Lowry-Mullins and court observers David Irving and Lady Renouf is now available below. (Traffic noise early in the film soon settles down to allow audibility!)
Hours after this court hearing Chris Huhne MP - the Liberal Democrat spokesman on Home Affairs - called on the British courts to refuse to extradite Dr. Töben.
Mr. Huhne said that since "Holocaust denial" is not a criminal offence in the U.K., extradition would undermine British traditions of free speech.
During the weekend more commentators have come out in opposition to the Anglo-German prosecutors and their efforts to jail Dr. Töben.
The Sunday Telegraph's leading article on 5th October described the arrest and attempted extradition as "a blatant attack on free speech", adding:
Free speech cannot flourish when the individual may express only those opinions which the state has decided it will permit. Once that happens, it evokes George Orwell's nightmare of the Ministry of Truth, in which the state throttles all independent thought and destroys free expression completely.
On 6th October the Daily Telegraph's political columnist Philip Johnston took a similar view, writing that "Nobody is safe from the long arm of EU law".
Mr. Johnston's analysis goes to the heart of the issue:
Here is something the Government told us would never happen. When Britain signed up to the European Arrest Warrant (EAW) six years ago, critics pointed out that an individual could be extradited to another EU state to face prosecution for something that is not a crime in Britain and had not even been committed in the requesting country. Ministers dismissed such concerns as fanciful, but it has come to pass.
...The EAW was rushed through in the aftermath of September 11, ostensibly to make it easier to extradite terrorist suspects, but in reality to speed the creation of a common European judicial area. It is now being used as cover for the extension of thought crimes.
And also on 6th October the Daily Mail's Jewish columnist Melanie Phillips became the most unlikely recruit so far to the Töben defence campaign, writing:
through gritted teeth, I have to say that I am totally against the extradition of this man and appalled at the political and legal developments that have brought these moves about.
If Töben is extradited, this will mean that Britain will be treating as a criminal suspect someone who is accused of behaviour which is not regarded as a crime in this country. That breaches an ancient principle of our law - which we so regrettably junked when we signed up to the European arrest warrant.
Daily Telegraph legal editor Joshua Rozenberg, who happens to be the husband of Ms. Phillips, has written two articles so far indicating that the Töben defence team have an excellent case. After the initial hearing on 3rd October Mr. Rozenberg wrote:
...it seems to me that Dr Töben's alleged conduct may not be an extradition offence after all, even if it comes within the definition of racism and xenophobia.
As I understand it, he is accused of publishing anti-Semitic or revisionist material on his website. That website is registered in Australia. It can be accessed in Germany, of course, and so its contents are certainly published there.
But if it is published in Germany, it is also published in Britain. And conduct is an extradition offence under section 64(2)(a) of the Act only if "the conduct occurs in the category 1 territory and no part of it occurs in the United Kingdom".
Updating his readers after the 10th October bail hearing, Mr. Rozenberg added:
Dr Töben's solicitor, Kevin Lowry-Mullins, told reporters that the court would have to define "racism and xenophobia" and "computer-related crime" before deciding whether Dr Töben's conduct meets either of these definitions.
The solicitor also argues that Dr Töben is being prosecuted on account of his political opinions. If established, this would be a bar to extradition under section 13 of the Act.
If the case is not completed on October 17, a further hearing is planned for November 11. So far, I have heard nothing from Ms Cumberland to persuade me that the Germans are going to win this one.
Dr. Töben was denied bail at the hearing on October 17th, but his barrister Ben Watson was able to put the case for the extradition warrant to be thrown out of court. The key points in this application to strike out the warrant (using Section 2 of the Extradition Act) were:
the warrant fails to specify exactly what Dr. Töben is accused of, mentioning that Internet postings denied, approved or played down the Holocaust without explaining which of these categories Dr. Töben's articles fell into;
it fails to specify where and when Dr. Töben posted offending articles on the Internet.
These issues which the warrant fails to clarify would in Mr. Watson's submission be crucial to Dr. Töben's defence. As explained above, a key argument for the defence is that "Holocaust denial" is not an offence in the U.K., unless Dr. Töben had actually approved of the Holocaust, in which case he might perhaps have broken U.K. law on inciting racial or religious hatred.
The location of the alleged crime is similarly crucial - since in Mr. Watson's submission Dr. Töben could only be extradited if he had committed the offence while in Germany.
So the arguments presented in this application to dismiss the warrant point towards some of the arguments to be developed later if the case proceeds to a full hearing. Some of the implications of such a hearing were explored again by the Liberal Democrat MP and Home Affairs spokesman Chris Huhne MP in an article for the Independent on 24th October, while the broader question of legal restrictions on historical argument was pursued by Timothy Garton Ash in an article for the Guardian and Los Angeles Times.
As Lady Renouf reports here, District Judge Wickham upheld Mr Watson's application and dismissed the German warrant on 29th October, but the German authorities (through their Crown counsel representative) are appealing to reinstate the warrant.
Further comment on the case will be withheld until after additional legal issues are resolved - watch this space!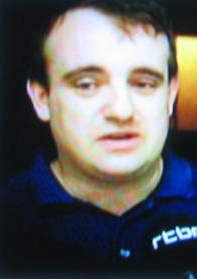 Vincent Reynouard given
12 month jail sentence

Neturei Karta attacked
arson destroys dissident Jews' HQ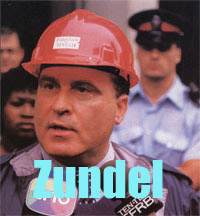 Ernst Zündel - five year jail sentence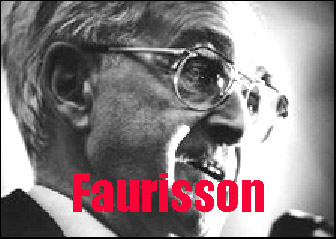 Robert Faurisson - new translation of Tehran interview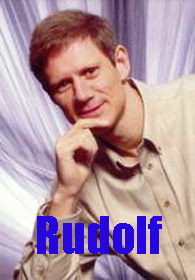 Germar Rudolf - 30 month jail sentence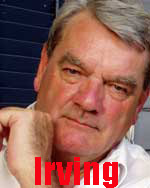 David Irving - speech to Oxford Union breaks anti-revisionist taboo
---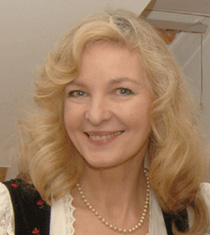 The background to the worldwide persecution of Holocaust revisionists is examined in Lady Renouf's new DVD Jailing Opinions, reviewed here.
---
Further information about Ernst Zündel's battle for truth and justice can be found at the Zündelsite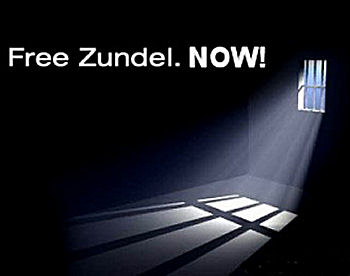 ---