Archive Page of
earlier actions in
moral / morale rejuvenation
CLICK HERE FOR THE UP TO DATE VERSION OF THIS SITE
---
Unintimidatable!
A Palestinian child role-model
---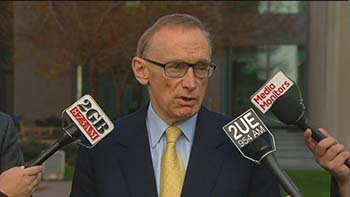 ---
Oxfam stands up against "settler"/predators


---
---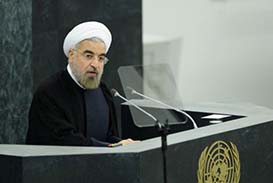 - Gilad Atzmon lauds Iranian President Hassan Rouhani
---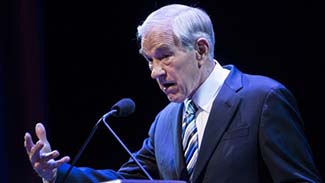 ---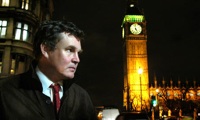 ---

---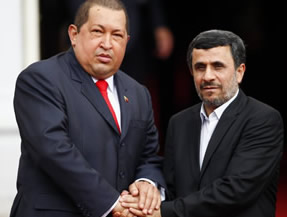 ---
Kentucky Leaders Threaten Collective Punishment

---
---
David Ward MP:
"it's important to ask the question"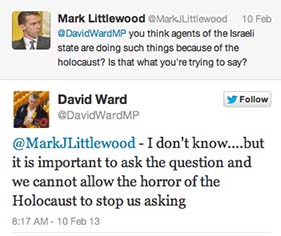 ---
---
---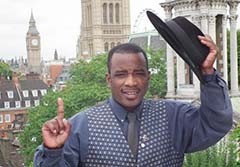 ---
---
---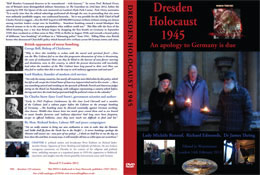 On the day that HM the Queen opens the Bomber Command memorial in London's Green Park, Telling Films releases a new DVD
Click here for details of this new DVD
---
Dr James Thring's new book Peace with Iran was published in June 2012. Click here to order your copy for £5 + postage
---
WITHIN A MAN'S RATIONAL RIGHTS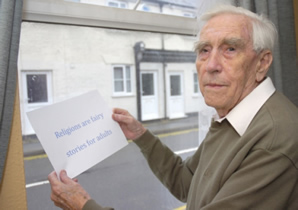 Lincolnshire pensioner John Richards defies thin-skinned culture of police arrest threats over his civil poster saying "Religions are fairy stories for adults"
---
---
Breivik killed Norwegian youths for their truthful boycott of criminal Israel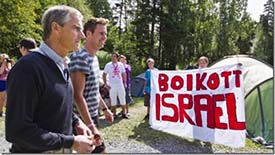 Therefore Breivik's trial
acts as a false flag op
---
Turkey disdains Israel:
a role model move.

We shall not call the Egyptian and Tunisian events "revolutions" until there are no Israeli "diplomats" represented in these countries.
---

Sound stand at London's Royal Albert Hall for Palestine!
---
Qadhafi Guide role model aspects
---
Brian Sewell on recent UK riots:
"If, on a whim, we can find the money to bomb Libya, we can find it to educate our deprived young."
---
International Quds Day resolution wants end of Israel ...yet still fails by not promoting the first peaceful Jewish homeland option, the 82 years old Jewish Republic of Birobidjan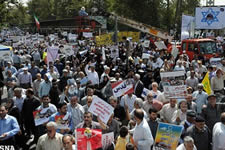 Declaration of the 2011 Quds Day rally in Teheran:
"The resolution stressed that the only solution to the issue of Palestine is the destruction of the Zionist regime and having Zionists leave the occupied lands."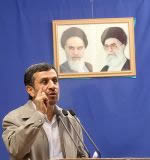 "The late founder of the Islamic Republic, Imam Khomeini declared the last Friday of the Muslim fasting month of Ramadan as the International Quds Day in August 1979, calling for international rallies in support of Palestinians and against Israel."
---
The abc of Sovereignty:
He pointed out that among other missions of the Tel Aviv regime is to prevent the progress and sovereignty of the countries in the region.
2. The Guide of Libya:
---
Immortal Truths from Libya's Guide:
"Israel the Terror State"
"UN the Terror Council"
and now facts on the ground prove NATO the Invading Terrorist.
Russia Today nails the NATO swindlespeak
---
The Libyan Jamahiriya is intelligent and strong, and committed to withstanding this effort to steal this nation. We wish this democracy and its steadfast Guide all possible success.

by Mr Bob Hughes: (published 29 July)



"We're happy to recognise a new unelected regime in Libya, but not the old one. My enemy's enemy is not necessarily my friend. Shouldn't we wait to see who the people elect?"
and by Dr James Thring: (thus far unpublished)



"It cannot be legal for a foreign government to expel official diplomats who have committed no crime and then hand their embassy over to rebels and traitors (Britain cuts last ties with Gaddafi, 28 July). Nor can it be legal to grab financial assets of a state and dispose of them at will, without consulting their owners. And it cannot be legal to spontaneously award diplomatic and financial preference to a bunch of rebels with scant democratic credentials, unknown credibility and doubtful potential. Not only is this action unlawful and unprecedented, it has the hallmarks of unilateral, rogue dictatorship of international affairs. It also focuses on
the real plot behind the over-throw of Libya's government; to grab their major assets, oil, gold and cash. What a disgrace for the UK to be party to. It is likely to be counter-productive because even if the legitimate government is terrorized or murdered out of office by NATO bombs and sabotage there will be considerable resentment amongst those Libyans loyal
to the Qaddafi regime, over half the country in my experience."
---
"Greece sold its body to the banks and its soul to Israel and the United States."

STOP THIS SALE!!
---
Challengers to NATO's Illegal
War on Libya
Canadian social credit campaigner John Turmel's
'Ode to Gathafi - a Hero'

Black Star News Editorial: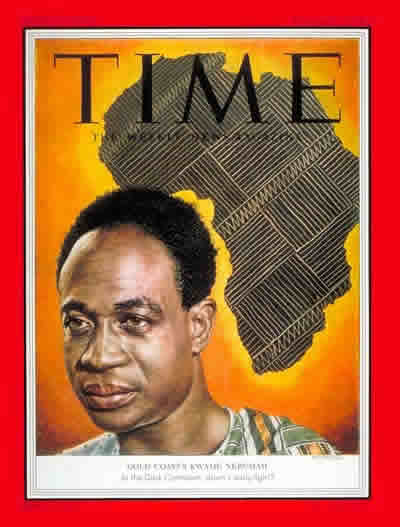 Kwame Nkrumah Foresaw Western Reconquest of Africa
---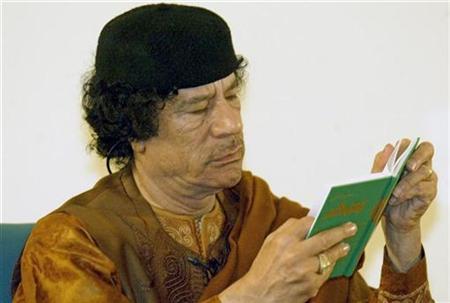 Christians Against Nato Aggression Director Calls on SNP Leader to Change Policy
+
Watch CANAUK's William Spring on Press TV taking a positive Christian stand against Western hypocrisy
---
Petition: No Fly Zone Over Gaza
Please Sign Now!
Urging the U.N. Security Council to Establish a "No Fly Zone" Over Gaza under the Principle of "Responsibility to Protect"
---

Iranian alarm over Zion-encoded Olympic logo rings true!
---
Revolt Result:
Egypt Air deletes Zionist entity from destination list
---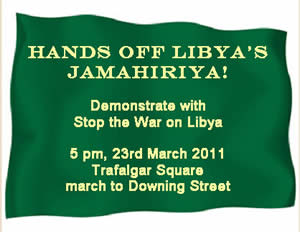 on Budget Day!

---
Home Truths!
a) Arab League condemns bombing campaign in Libya - 'It's not what we agreed to'
b) Wisdom from Lamees:
"Did you think a bunch of professional liars
with an agenda to hijack your lands would
actually tell you the truth??"
c) Joe Fallisi to fellow Gaza flotilla veteran Ken O'Keefe: "Gathafi is a very sweet koala compared to monsters and tyrants like Obama, Cameron, Sarkozy, Netanyahu. Please DON'T STAY SILENT."
d) False flag operation predicted for Libya by Cross and Crescent's Mark Glenn, who nails the hidden hand: "It is another recalcitrant leader in the Middle East that will not bend the knee to Israel and the US and therefore he has to go."
e) The account by ex-Mossad officer Victor Ostrovsky in The Other Side of Deception, p. 113, as summarised by Dr James Thring:
"The bombing of Libya [1986] was Mossad's 'Operation Trojan'. Trojan was a device planted in Tripoli to put out false messages as if Col.G was planning terrorist attacks. An IDF ship offshore, beamed the messages into the HQ from which they were re-broadcast, giving the impression they were coming from Tripoli and thus picked up by US and UK surveillance as genuine Libyan plots. Mossad was able to 'confirm' the reports! They failed, of course, to 'finish with Gaddafi' then, but they may do this time, no doubt using similar disinformation."
g) Common sense Lynda comments on Dr Thring's letter:
"Obama is saying it is US policy to get rid of Gaddafi and hardly anyone is questioning when it became the right of the US to get rid of any leader of another country. They pulled this one off so fast that nobody had a chance to protest. It was a done deal and then they bombed. It is deja vu all over again. If anyone is mad it is our leaders for engaging in another conflict which is sure to cause more death and destruction in the Middle East and possibly bring in changes that will harm us all in the end."
i) On an historical note from David Irving
(Radical's Diary, March 19):
"The only thing missing is for some fictitious rebel Quisling and opposition 'government' to send a 'Seyss-Inquart letter' to Washington appealing to President Obama send in ground forces to 'liberate' them. This kind of thing was adjudged a war crime at Nuremberg in 1946. People swung for it then; but not now, or so it seems."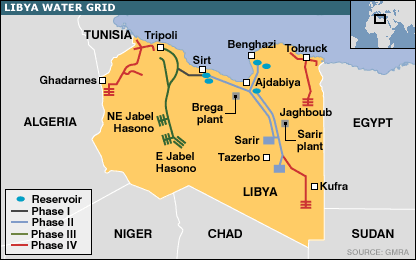 Gathafi's "eighth wonder of the world"
click here to read the full story of Libya's enterprise: the Great Man-Made River Project
---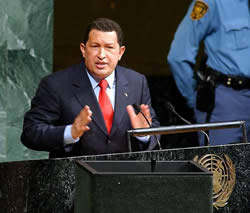 President Hugo Chavez proposes
peace plan for Libya
---
"Only intelligent coalitions, run by strong presidents such as those in Iran under the Ayotollah, in Venezuela under Chavez, Libya under Ghaddafi and Malaysia under Mahatir Mohammed - all hated and referred to as 'Dictatorships' by the real diktators - have any hope of challenging the Global Totalitarian regime we are all now under". - Dr James Thring (founder of Legal Action Against War)
---
Ideally:
a) "Whatever way you want to put it, Libya is a thorn in the eye of our globalist elite."
z) " It has been claimed that there are five countries on the planet left without a Rothschild controlled central bank: Iran; North Korea; Sudan; Cuba; and Libya."
---
"The puppets of the USA,
the puppets of Zionism are falling."
Muammar Al Gathafi, February 16th 2011
Positive demos for Gathafi in Libya
Col. Gathafi the ROLE MODEL Leader who expelled U.S. military bases 41 years ago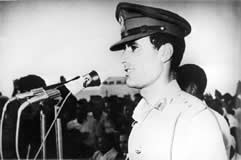 and like Iran steadfastly denounces all nuclear weapons
At last, European countries are catching up, to call for expulsion of U.S. nukes from their soil
---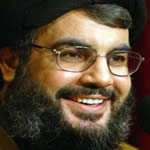 The Americans don't veto anyone based on whether he is a Muslim, from an Islamic movement, a leftist, a rightist, a nationalist, a secularist, a religious cleric, a sheikh, a sayyed, a patriarch, or a bishop. No, that doesn't concern America. America is not concerned about such an ideological self-positioning of a leader. What is most important is this: Is this leader, is this regime, committed to America's interests and Israel's interests? If the answer is yes, no problem, whatever the ideological posturing of the leader and regime may be.
Sheikh Hassan Nasrallah, February 7th 2011
---
"Egypt must inspire all of us"
- Dr David Duke
Mubarak and the Fall of the Zionist Running Dogs!
---
---
---
Fearless resistance to
World Zionist influence
GLOBAL DAY OF ACTION

Packed meeting to defend Wikileaks
and Solidarity with Egyptians' resolve to oust Zionist-American compliant governance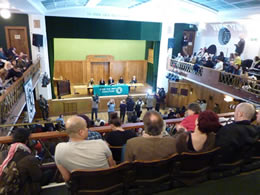 ---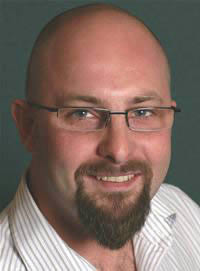 Stoke-on-Trent City Councillor Gavin Webb refused to sign the council's official memorial book for "Holocaust Memorial Day". Cllr Webb told the BBC:
"Gestures like this mean nothing and there is just a gross stink of hypocrisy throughout all of our foreign policy.
"So, on a matter of principle, I decided not to sign this piece of paper."
---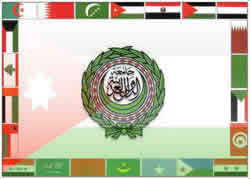 Recently WikiLeaked U.S. Embassy memo reveals decisive Arab League united action, boycotting products and promoters of predatory Zionists.
United Arab League hero-states:

Algeria, Iraq, Lebanon, Kuwait, Libya, Morocco, the Palestinian Authority, Qatar, Saudi Arabia, Sudan, Syria, Tunisia, the United Arab Emirates and Yemen.
Joined by members of the Organisation of the Islamic Conference: Malaysia, Iran, Pakistan and Indonesia.

Even CAABU in London shows solidarity with the Arab League's boycott decision.

Cowering absentee

Arab disuniting states were Jordan, Egypt and Mauritania.
---
FAIR PLAY!
At long last!
A 'Good on You' could be said about 'Fair Dinkum' Kevin Rudd
Website comment on Rudd's remarks below:
Mr Rudd told The Australian: "Our view has been consistent for a long period of time, and that is that all states in the region should adhere to the NPT, and that includes Israel."
But it is what he added next by referring to International Atomic Energy Agency inspectors that has caught Israeli officials by surprise: "And therefore their nuclear facility should be subject to IAEA inspection."
click to continue


Bravo Lord Phillips of Sudbury!
Liberal Democrat Lord Phillips of Sudbury, writes Jonathan Hoffman of the Zionist Federation, was mistaken in his recent speech to the Palestine Solidarity Campaign at the House of Commons, where Lord Phillips said:
"Europe cannot think straight about Israel because of the Holocaust, and America is in the grip of the well-organised Jewish lobby." Mr Hoffman insisted that "there were many other historic and political reasons".
Since he didn't care to name them, might these reasons include Rothschild's illegitimate 'Balfour Declaration' and the war-debt slavery which has governments in hock to riba/usury?
---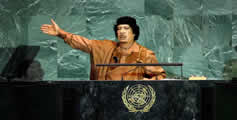 Col. Gathafi at the UN General Assembly, where his Ambassador sensibly voiced Israel's true (and original) identity as "the terror state"
Dr James Thring (founder of Legal Action Against War) writes to the Sunday Telegraph, correcting their impression of the Libyan leader's Green Book
---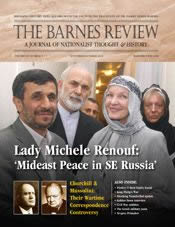 Concurrent with President Ahmadinejad's visit to the United Nations in September 2010 he was celebrated on The Barnes Review front cover story. (PDF file)
The Barnes Review's laudable motto is: "Bringing History Into Accord With The Facts".
Graf Hans-Christof von Sponeck:
"Laws and justice are not just for the weak and for the losers. None of us, no one can escape the moral, the intellectual, the political and the legal challenges that are emerging out of this Iraq tragedy..."

---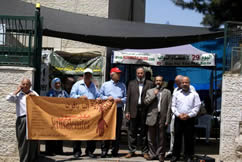 ...and by three rare House of Lords heroes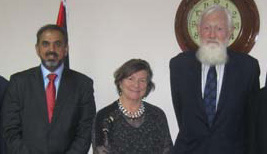 Fact finding mission by Lord Ahmed, Baroness Tonge and Lord Hylton
(PDF file)
---
"Rip up the
Religious Hatred Act!"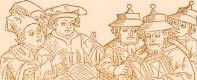 A role model emboldening conclusion to an article by spiked editor Brendan O'Neill -
"So long as we don't physically attack someone or something, we should be free to hate it as much as we like and to tell people that we hate it. ...If we are not free to hate – that is, to think what we want to think, to feel what we want to feel, and to express it as we see fit – then we are not free."
---

Omar Barghouti writes of "Israel's fear of the global reach and impact of Boycott, Divestment and Sanctions as a non-violent, morally consistent campaign for justice."



Lady Renouf takes the Birobidjan campaign to
Teheran at the 2010 Imam Khomeini commemoration

(now also online in Spanish translation, Italian translation, French translation, German translation, Russian translation and Japanese translation)
HALF A CENTURY
BEFORE HITLER
Undermining its positive aspects, even this pro-Palestinian film (below) maintains the consensual lie that Israel has a victim's right to exist.
Click here for a 21-line salute to the voters of Hamas who know Herzl's Israel really means the "disappearance" of all Palestinian dignity.
---
Forthcoming release on DVD
by Telling Films:
Israel in Flagrante - Caught In Acts of Swindlespeak



+ full list of other available
nonprofit DVDs and CDs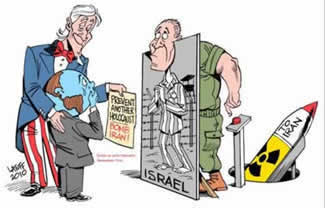 Role model move by Irish town council of Carrickmacross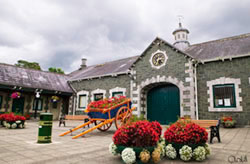 Councillors express contempt for an unwanted presence: they vote to remove page from visitors' book

House of Lords, 27th January 2010
During a discussion of 'State Terrorism and Libya's record of human rights: Fact or Fiction', six critics including Riad el-Taher, Dr James Thring and Lady Renouf, challenge the definition of state terrorism and raise the stumbling block of the UN Security Council's privileged veto

Prof. Francis A. Boyle has filed a complaint with the International Criminal Court, calling for the arrest of President George W. Bush and leading members of his administration for crimes against humanity involving "extraordinary rendition": the disappearance and torture of about 100 individuals.
These are just the most recent victims of more than sixty years of U.S. complicity in the crimes of Zionism.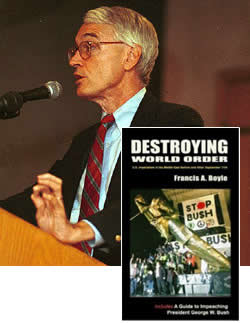 Read more here about this excellent initiative from Prof. Boyle, which is a role model action in morale rearmament from a leading American expert in international law. Click here to email the international prosecutor with your support for Prof. Boyle's demand for justice!

Clare Short denounces pro-Zionist stooge Blair's swindlespeaking promises towards "justice for Palestine". This "core problem of the Middle East" is in fact prompted by the privileged-veto lobbyists - identified a decade ago by Tam Dalyell when Father of the House as the Prime Ministerial "cabal of Jewish advisers".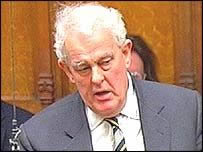 Role model traditional Bishop Richard Williamson nails
Israel (interview in French - click here for English transcript)

Role model exposé from top CIA veteran
At last! The pernicious influence of the Israeli Lobby has been denounced by one of the CIA's most authoritative experts. Michael Scheuer was head of the CIA's Bin Laden unit and is author of the (initially anonymous) book Imperial Hubris which criticises Western world assumptions about the motives of 'Islamic terrorism'. On primetime U.S. television this week Mr Scheuer challenged the Israel Lobby's grip on U.S. foreign policy.
An unshirking Mr Scheuer said on C-SPAN that the American people "may want to see their kids to be killed in Iraq or Yemen or somewhere else to protect Israel, but the question is, we need to talk about it. Ultimately, Israel is a country of no particular worth to the United States."

Rare historical perspective from UK media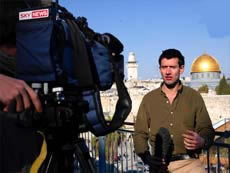 Sky News Middle East correspondent Dominic Waghorn this week reports under the heading 'In the Blood' on the arrest warrant issued by a London court for the arrest of former Israeli foreign minister Tzipi Livni on war crimes charges - and he gave his readers the historical background that Livni's father and mother were both Irgun terrorists arrested by the British authorities during 1945-48!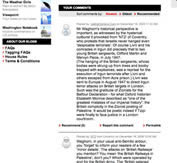 A Zionist swindlespeaker from Coventry posted a series of objections, labelling Mr Waghorn an "anti-semite" and suggesting that the British soldiers murdered by the Irgun deserved their fate, going on to deny that Zionists had ever planned a terror campaign in Britain.
This sparked a debate currently on the Sky website, in which the editor of the Jailing Opinions site pointed out the documented facts that the Irgun conducted a campaign of terrorist letter bombs in London, including a massive bomb which would have devastated the Colonial Office had the timer not failed. (He might also have mentioned how Jewish playwright Ben Hecht declared his heart's celebration of a large bomb that was found by a cleaner in the House of Commons and a letter bomb that exploded the stomach of the young civilian brother of decorated war hero Maj. Roy Farran - sent to his home in England by Zionist terrorists inside a volume of Shakespeare.)
Tzipi Livni's father Eitan was dispatched to Europe by Menachem Begin to take charge of the later stages of this terror campaign. His state-policy leading terrorist daughter now follows in the family tradition, in culling the heroic frontlline civilians of Gaza as the gentile targets. Click here to read the Sky News article and that twistspeak-exposing debate which follows!

JUSTICE WEIGHS IN AT LAST!
"No leading Israeli is able to visit the UK with ease"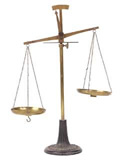 Westminster magistrate stands up to Israel Lobby. Issues warrant for Tzipi Livni's arrest for Israeli war crimes. Situation recalls Gen.Almog's refusal to land in London in 2005, fearing arrest for his Gaza war crimes.

The Telling Trail of the Mortl Letters Triumph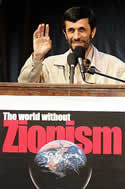 False non-evidential claims have been exploited to conflate Iran's peaceful intentions to defeat Zionism and the trial of the once proven innocent John Demjanjuk.
These claims fraudulently assert an "intersection of the trial of alleged Nazi guard John Demjanjuk and the Islamic Republic of Iran" to impute forensically-denied "crimes" against humanity.
(In fact there is no such thing as "Germany's historic responsibility to Israel" because before Hitler came to power Stalin had granted European Jewry the enormous Jewish Autonomous Region in 1928, and therefore Jewry already had a safe homeland to go to in 1946 - and still has - with no need or moral right to pirate Palestine.)
Click here to read this Jerusalem Post imposture
Both constructs are undone in a letter to the editor of The Guardian by John Mortl.

And that it was The Guardian who published Mortl's letter adds further interest to this story ie intrigue. How intriguing that in the Dispatches programme on TV (entitled "Inside Britain's Israel Lobby") we learn that an outfit in NY called CAMERA is especially tasked to take an avid interest in what goes up on The Guardian's CIF (Comment Is Free) Online - in order, as we see, to impose a privileged veto as and when.
view Dispatches programme above or click here to download a 79MB RealVideo file
The Israel Lobby's privileged vetoing pressure forced The Guardian to withdraw the Mortl letter from its website with a reverential apology for its publication.
Demonstrating all by itself in the form of the CST (Community Security Trust), the Lobby, in its own swindlespeaking attempt to discredit John Mortl, serves inadvertently to show how much (in truth) a vigilant public spirited ombudsman Mortl really is. The CST inadvertently performs a public service by quoting Mortl's insufficiently celebrated letters which he succeeded in getting published over many years as invaluable source critical comments.
A second Mortl letter (published by the paper or not) further exposes bias for this Lobby's usurious supremacism which acts in complete contradiction to our classical tradition's non-separable justice with forensic wisdom.

New proof from a Golda Meir document of 1958 of what a misanthrope she was toward her fellow Jews, just as her mentor Ben Gurion proves in his 1938 statement where he honours only the lives of Palestine-bound Jewish children in his messianic-mimicking "historical reckoning".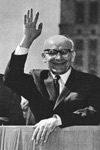 Polish PM Gomulka
to whom Golda Meir sent her unscrupulous 1958 document
The Meir document confirms how her ruthless Zionist leadership sought to rid itself and its new Jewish state of sick, elderly and infirm Polish Jewry. Pity Gomulka (who later became anti-Zionist) did not retort that Jews already had a safe and welcome first homeland in Birobidjan!

Progress for France's Anti-Zionist Party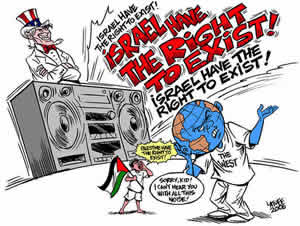 Progress in public perception, with Alan Hart's explaining that Deception has always been the name of Zionism's game

A non-aGog-fearing ex-Ambassador asks his key question "Is Blair a War Criminal?" and flags up other proxy fall-guys



...though this heroic ex-Ambassador is yet to turn that key to let us see the mechanics inside Pandora's Box of high priest Zionist Neo-Cons of war. Recommended reading for completing the latter task: view The High Priests of War by Michael Collins Piper.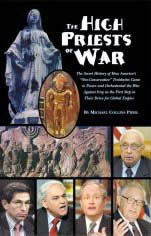 Thank goodness for James Traficant's perspicacious objection to the perfidious Israeli lobby.
He can be forgiven for his misguided approval of its HQ, the unnecessary state of Israel, until he becomes aware of the unacknowledged option of the peacefully established first Jewish homeland in Birobidjan.

Bravo to Peter Oborne and Channel 4 for this week's Dispatches investigation of the Israeli Lobby - showing again on Friday at 3 am (!)



Oborne dispatches it
"The connection between mainstream British political parties and the state of Israel is a matter of legitimate enquiry."

Bollyn nails the coat-tailers who appal him at the Berlin Wall by their hypocrisy in celebrating the fall of the Berlin Wall and ignoring its ugly cousin Israel's 'Iron Wall'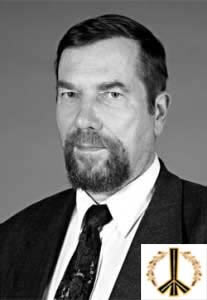 Letter to Iranian President published posthumously from Jürgen Rieger - the attorney who fought for forensic justice without exception in Germany's courts.

Iranians demonstrate against "global arrogance" of pro-Zionists who govern the U.S.A. with schemes which void the U.S. Constitution


+ Teheran analyst suggests history repeating itself: documentation of previous pro-Zionist predatory plots discovered inside U.S. Embassy's "den of spies"

Congratulations to Kettering Town -
sponsored by Interpal.Org


Kettering v Leeds is due to be broadcast live by ITV
on 29th November - bringing Palestine's cause to millions of viewers.
Last year ITV missed out on a great FA Cup drama, fearing Zionist political pressure.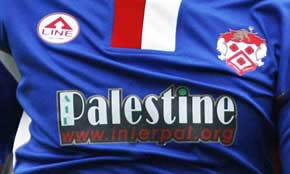 Click here to donate to Interpal
and
Click here to read about the heroic resistance of Kettering's chairman Imraan Ladak and local MP Philip Hollobone to Zionist pressure!


Common sense action in San Francisco

Citzens' arrest of Ehud Olmert

True heroic action:
Lance Corporal Joe Glenton leads London anti-war march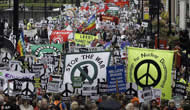 click here to read L/Cpl Glenton's letter to Gordon Brown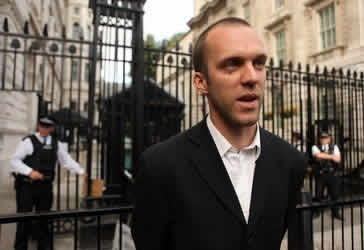 Free Opinion in Frankfurt

The hypocrisy of demanding authors' "rights" in China by the "cryptocratic" hosts at the Frankfurt Book Fair was challenged from the floor by Stefan Kaus and Lady Renouf. A coterie of German ladies demonstrated for "free opinion first for Germans."

Norwegian Finance Minister stands up to Israel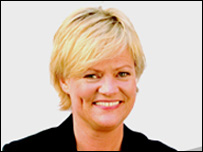 see also Kristin Halvorson's past record of calling for consumer boycotts of Israel


Renouf behind enemy lines in Brussels
raises question at European Parliament conference on
'Denial and Democracy in Europe'
click here for PDF report (531kb)