The Jailing Opinions DVD from Telling Films, produced by human rights campaigner Lady Michèle Renouf, examines the extraordinary assault on academic freedom currently under way throughout Europe.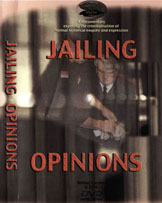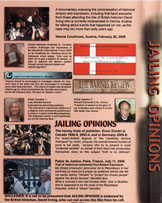 Currently available as a special online offer including a free CD of two new Renouf radio interviews on BBC Radio about the persecution of Bishop Williamson. Includes live BBC debate:"Why can't we question the Holocaust?"
Lady Michèle Renouf attended the International Tehran Conference in 2006 investigating the historical basis of the Holocaust. Lady Renouf's speech from the conference, and comments by Michael Collins Piper and Bradley Smith, can be read here.
Robert Faurisson's Tehran conference paper can be read here.
Call for Bush-Blair war crimes charges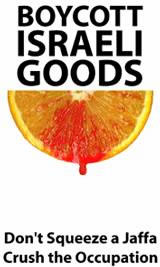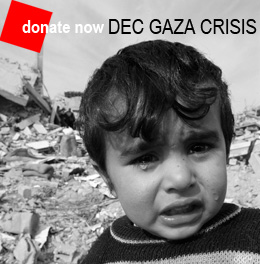 Lady Michèle Renouf is an international advertising actress, neither an historian nor a political party activist. So how did someone from this background become interested in the campaign to defend real history?

In a December 2007 interview with sociologist Dr. M. Saeed Bahmanpour, Lady Renouf (who was a pioneering lecturer in media studies at Queensland University) explains the relevance to political swindlespeak of her experience in the packaging and persuasion advertising industry.

Speaking to the Institute for Historical Review at a conference in 2004, Lady Renouf explained how experiences while organising a charity event during 1997 first drew her attention to the phenomenon she now defines as twistspeak.

An article based on Lady Renouf's speech to a conference in West Virginia in 2007 was published in The Barnes Review.

In August 2007 Lady Renouf and the JailingOpinions.com webmaster Peter Rushton attended a demonstration outside the German Embassy in London in support of jailed revisionist Ernst Zundel, and later spoke at a Free Zundel meeting in the city.

During 2008 Lady Renouf coordinated the defence campaign for Dr Fredrick Töben, an Australian academic arrested at Heathrow Airport on a German warrant later ruled invalid in a historic legal victory.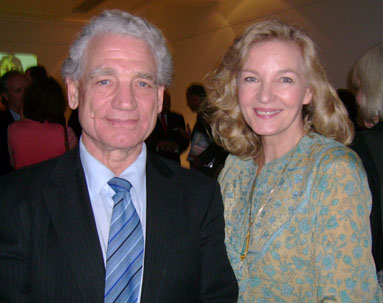 Warrant dismissed in Töben case: prosecutors admit defeat
November 29th: The Australian on the Töben case
Debate-deniers and Birobidjan: November 17th interview with Lady Renouf on Radio Free Mississippi (MP3)
+ November 13th police raid on Robert Faurisson's house
November 4th - Lady Renouf on the initial victory in the Töben case
October 29th - Töben wins in London court: German warrant thrown out by judge!
+ Mohammad Ali Ramin, Secretary of World Foundation Reviewing Holocaust, reacts in Teheran
Isi Leibler: Rethinking prosecution of Holocaust denial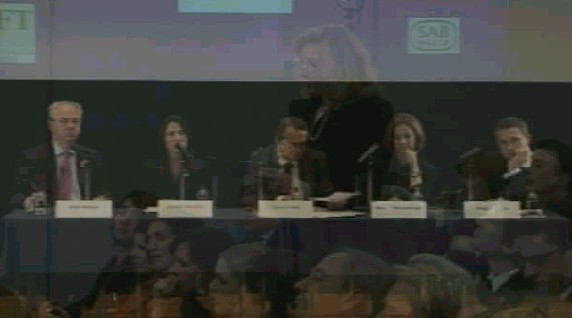 Lady Renouf raises Töben and free speech case at U.S. Embassy debate broadcast by Financial Times - see first question in Q&A section of debate!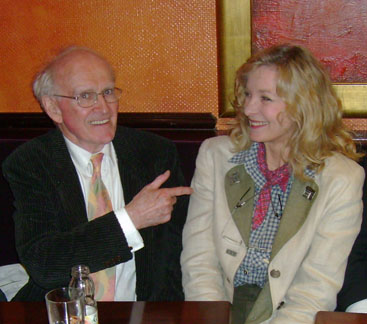 latest from Robert Faurisson
Lady Michèle Renouf was born Michèle Mainwaring in Australia. By ancestry and naturalization, she is a British citizen. She began professional careers in childhood as a ballet dancer, a fashion model and an actress in television commercials internationally.
Having studied Fine Art at the National Art School, she also obtained Diplomas in Art and Education and became a lecturer in Fine Art and pioneered Media Studies at Queensland University of Technology.
Already an accomplished Member of The Royal Academy of Dancing, and to culminate her twenty years' intensive training in classical ballet, choreography and teaching, she came to the Academy's Knightsbridge HQ in London to read for a Licentiateship from 1970 to 1972.

In 1970, she took residence in London where she became Countess Griaznoff by marriage and was involved in many charitable works for Russian refugees. After a twenty year happy marriage and two children, she wed Sir Francis Renouf in 1991. Sir Francis, an international financier who helped reconstruct Germany's post war banking system, earned many enemies in the international press. That marriage was destroyed by a mendacious media, ending in divorce shortly before his death in 1996. Lady Renouf continued her careers and her studies. In 1992, she gained a Diploma in Landscape Design and designed an Elizabethan Knot and Maze Garden for the reconstruction of Shakespeare's Globe Theatre; and sponsored the building of its Wardrobe of Robes Room in 1997. From 1999 to 2001, she read for a post-graduate degree in Psychology of Religion at the University of London.


Michèle Renouf's monograph on Wagner and Judaism - militant Jewish protestors claimed even the colour of the pages was a reference to the "Yellow Star" worn during the Holocaust!

Her monograph in 1997 on Wagner and Judaism: Inspirational or Conspiratorial? and her Heidelberg Conference paper in 1998 on Moses and Wagner: Two Advertising Legends in Tribal Mystique earned her a lot of trouble and lost her the starring role in Wagner a stage play by Rudolf Sabor, when sponsors cancelled its season at the New End Theatre, Hampstead. The Irving-Lipstadt trial in 2000 called her attention to the repression of Holocaust Revisionism, and she became an active supporter of persecuted revisionists.

Evening Standard, London, 2002:

Renouf: "We need to look into this emailed investigation into Jewish Control of the British media."

Lady Renouf has been a filmmaker since 2001. In 2002 she presented her first documentary, Palestine Scrapbook: a British veteran's very different story at both Houses of Parliament. Her second film's Prologue for a trilogy on Israel In Flagrante; Caught in Acts of Twistspeak was screened at the 2004 Cairo Conference; the trilogy is yet to be released. Her documentary film Jailing Opinions (2006) is now available on DVD.